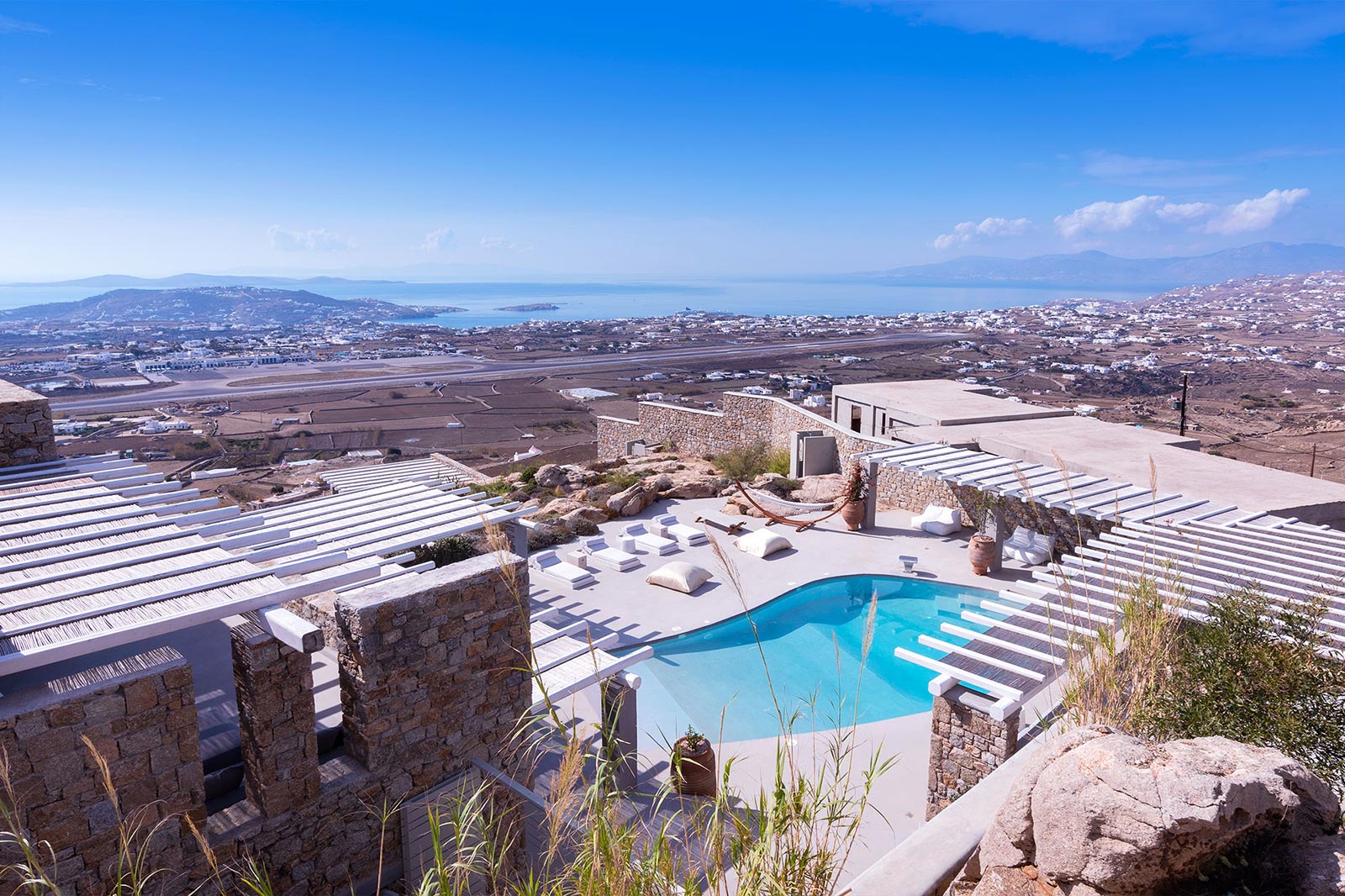 Mykonos Villas For Large Groups
Mykonos Villas For Large Groups
Mykonos is one of the most sought-after destinations for large groups of friends, a place to gather for special occasions, and now a top wedding location.
The island now offers an excellent selection of large villas and high-quality exclusive Private Estates that are perfect for such events.
We have put together a selection of properties that offer excellent facilities for groups of various sizes.
In our opinion, they are the best that Mykonos has to offer.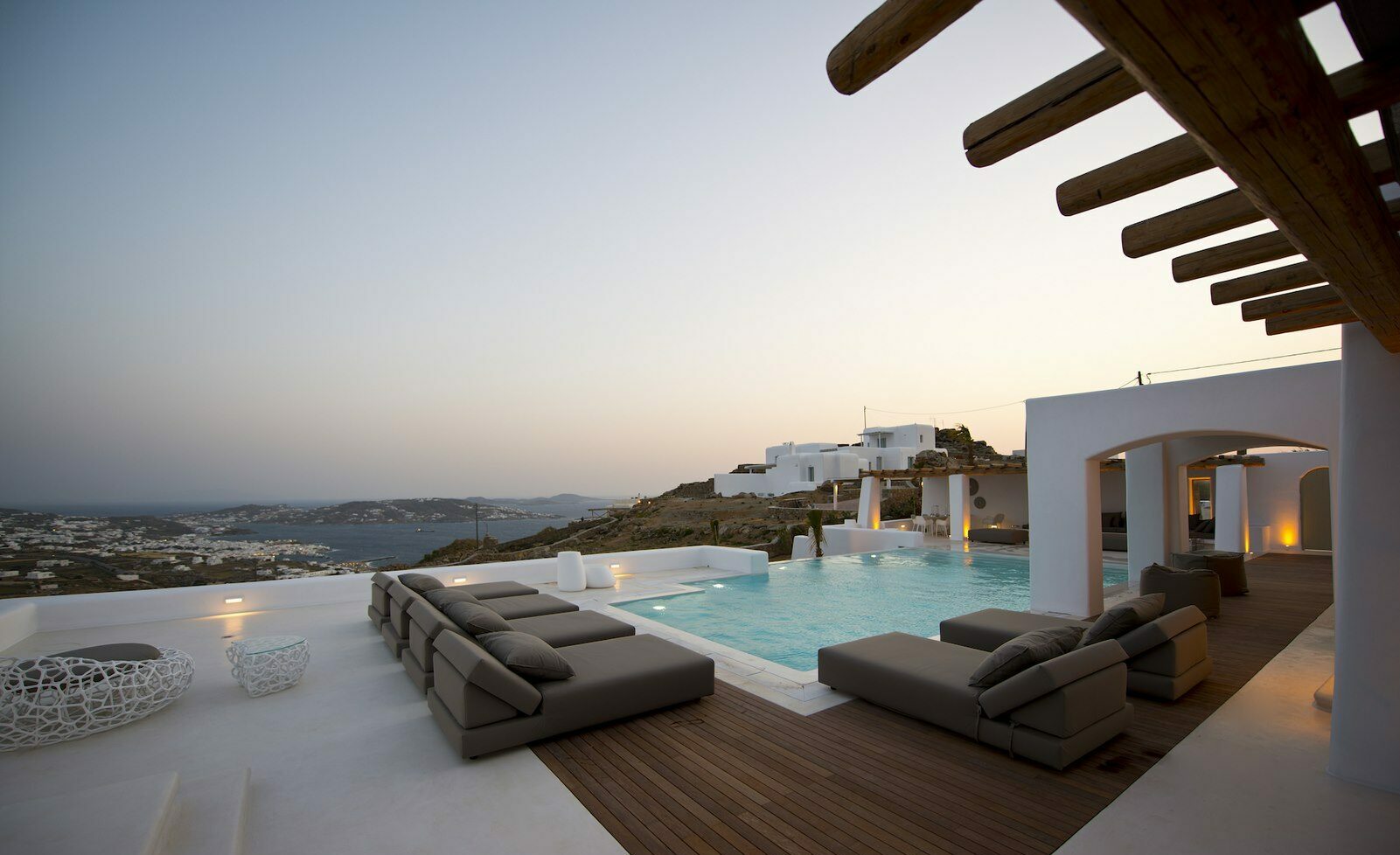 Tourlos Luxury Estate
Sleeps up to 38 people
Weddings & Special Occasions
Stunning Sunset Sea Views
17 bedrooms | 17 Bathrooms
Private Pools and Jacuzzi
Luxury Private Gated Villas offering luxurious accommodation in a private location, the villas offer stunning sunset sea views looking across to the island of Delos.
View Tourlos Private Estate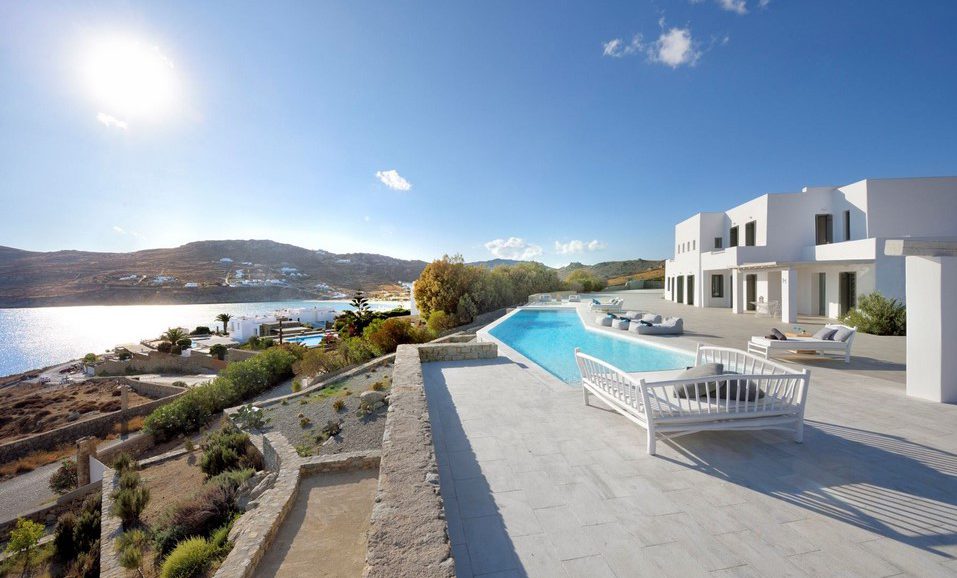 Kalo Livadi Beach Villas
Sleeps up to 36 people
Weddings and Special Occasions
One of the top villa rentals in Mykonos
18 bedrooms | 18 Bathrooms
Private Pools and Wellness
Stunning location overlooking Kalo Livadi Beach, this luxurious Estate offers excellent facilities including indoor wellness and Spa, and a huge terrace for 500 guests.
View Kalo Livadi Beach Villa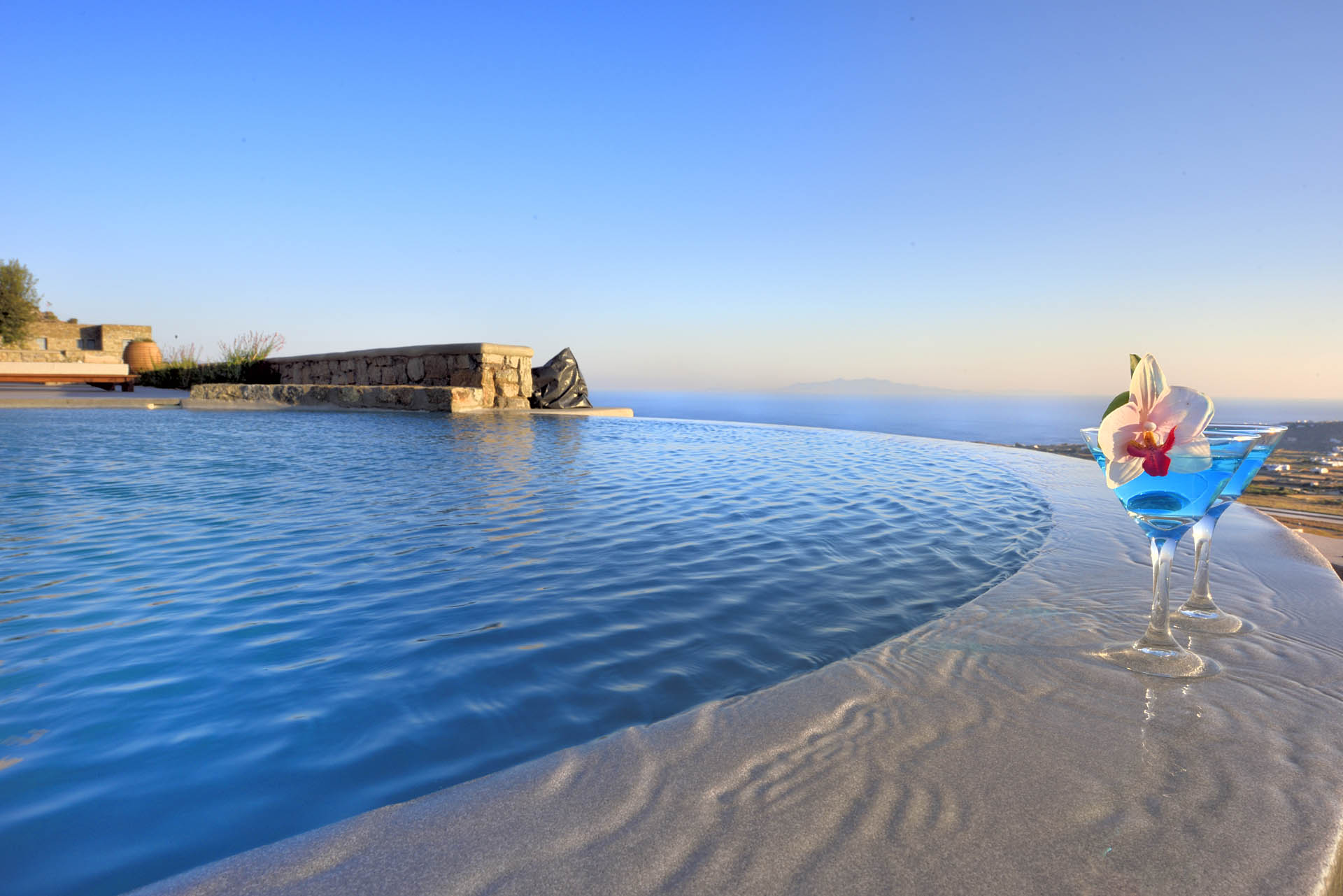 Hillside Private Estate
5 Luxury Villas
Sleeps 40 people
5 Luxury Villas with Private Pools & Panoramic Views
Brand New Villas and Suites to be added very soon
The estate now offers a brand new state of the art Gym, Hammam, Sauna, and a massage room plus a sparkling new restaurant, both with amazing views over Mykonos
View Hillside Estate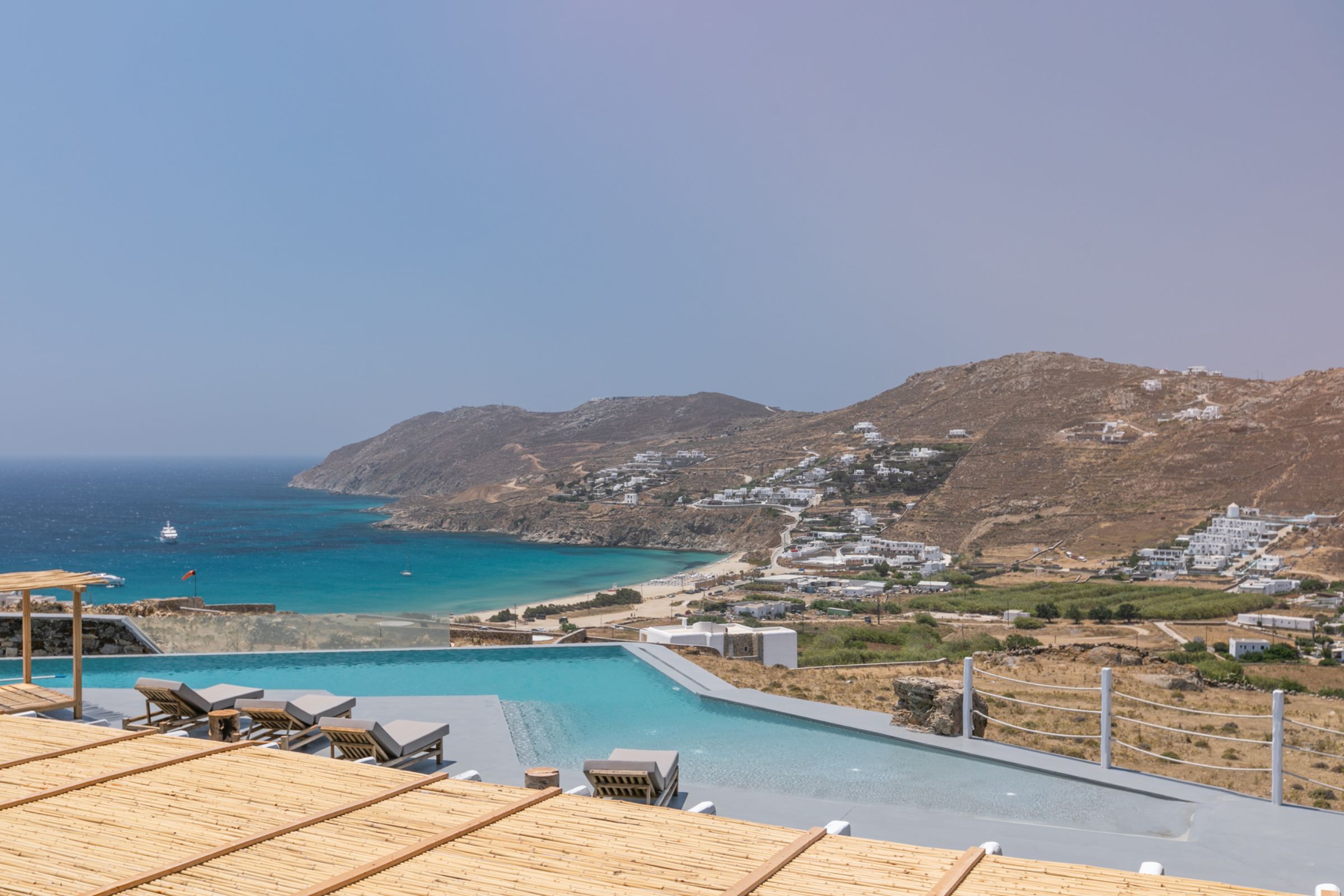 Kalo Private Estate
Sleeps Up To 40 People
Luxury 20-bedroom Villa
Private Pools and Suites with small plunge pools
Relaxing Location and access to Kalo Livadi Beach
Luxury Private Estate with a huge terrace for special occasions and weddings, the property offers fabulous views over the bay of Kalo Livadi.
View Kalo Private Estate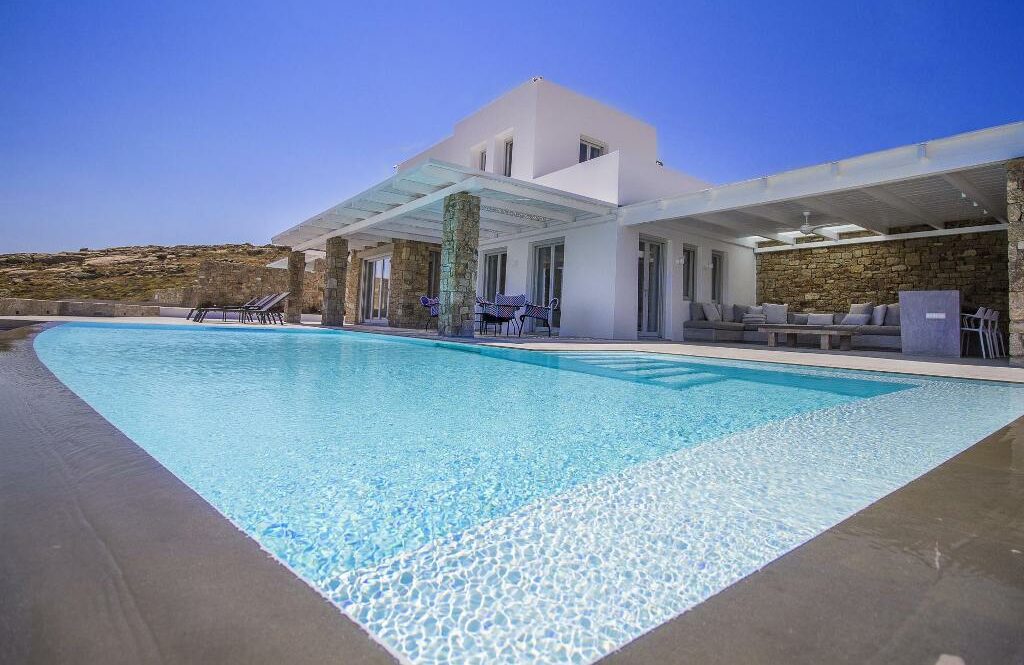 Elia Luxury Villas
2 Luxury Villas
Sleeps 28 people
Panoramic Views Over Elia Beach
Walk down to Elia Beach with Tavenas and Water Sports
Two luxury villas offering a total of 14 double bedrooms with en suite bathrooms, large terraces, private pools, and jacuzzi tubs.
View Elia Luxury Villas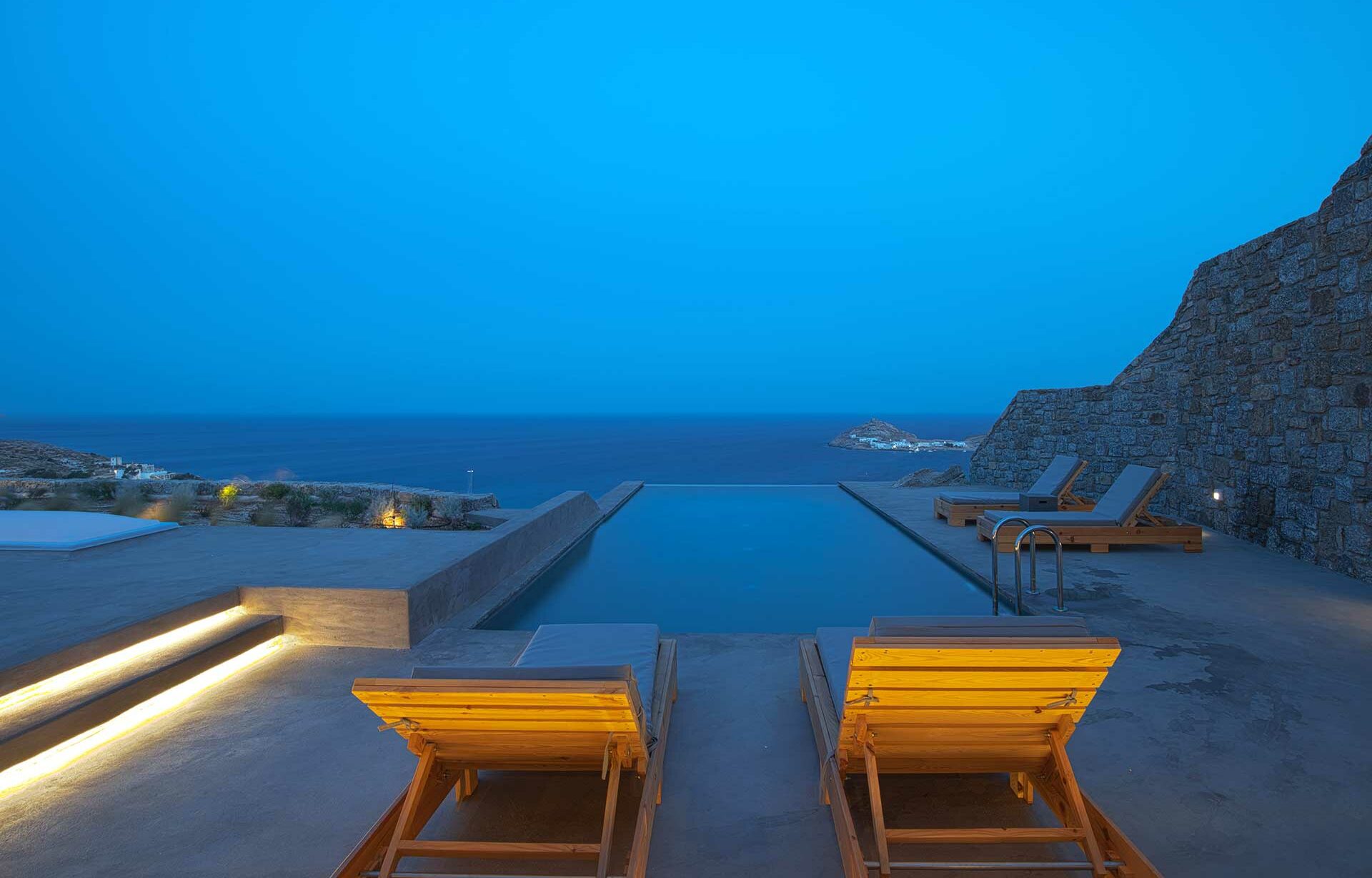 Kalafatis Luxury Villas
Sleeps Up To 22 People
3 Luxury Villas
Each Villa has With Private Pool
Large terrace for 150m people with wonderful sea views
Quiet location with views over Kalafatis bay, the villas offer excellent value for large groups wanting a private location.
View Kalafatis Luxury Villas
Megali Ammos Estate
3 Luxury Villas
Sleeps 16 people
Walk to Mykonos Town and Megali Ammos Beach
Newly reformed collection of 3 boutique villas
A perfect option for small groups wanting to be close to Mykonos Town and the local restaurants and nightlife of the island.
View Megali Ammos Estate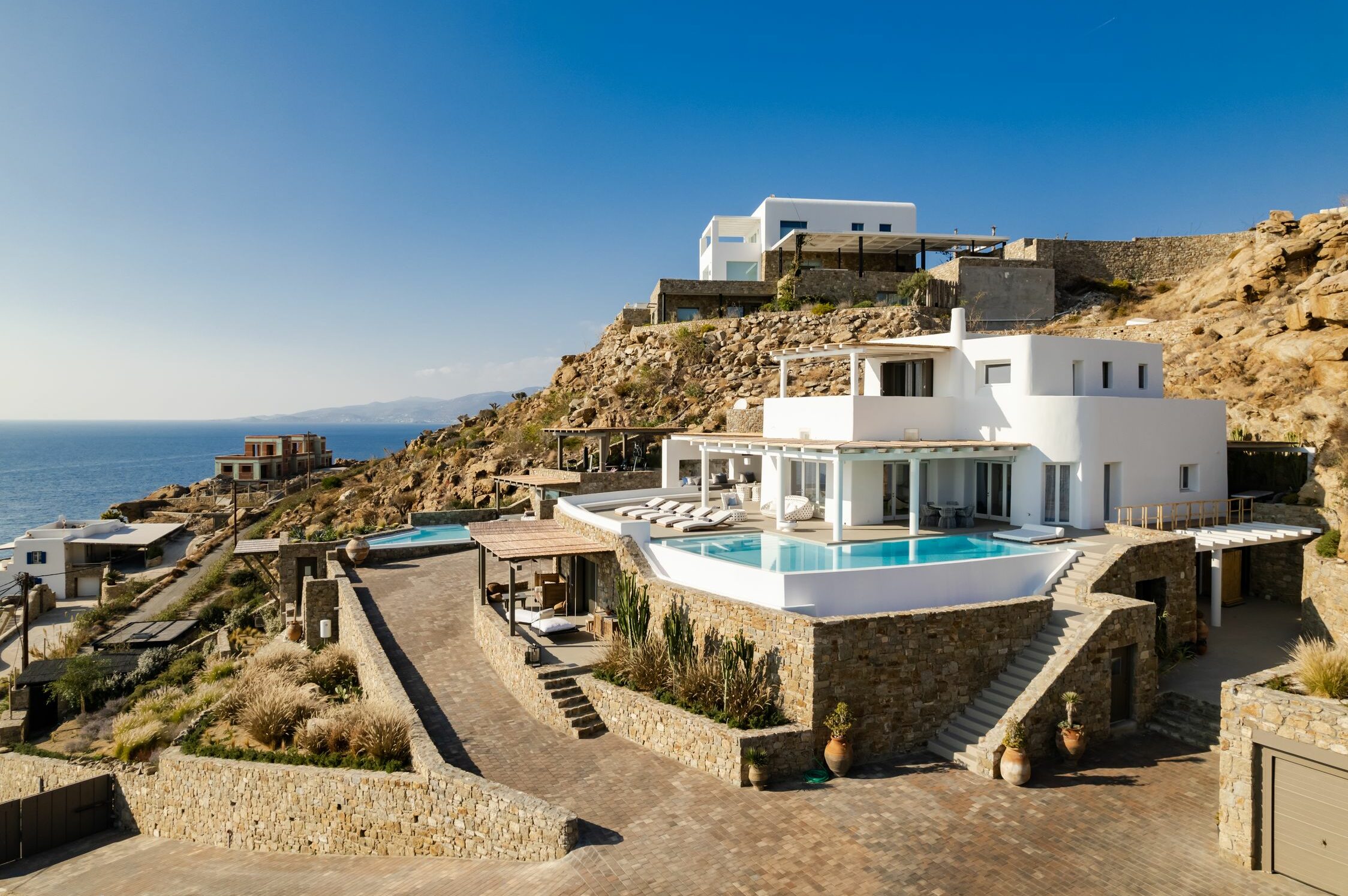 Villa Francesca
Sleeps 18 People
Brand New Luxury Villa
Stunning Panoramic Sunset Sea Views
9 en suite Bedrooms | 2 Private Pools
For small groups looking for a luxury villa rental in a privileged location, just a short distance from Mykonos Town and the famous beaches.
View Villa Francesca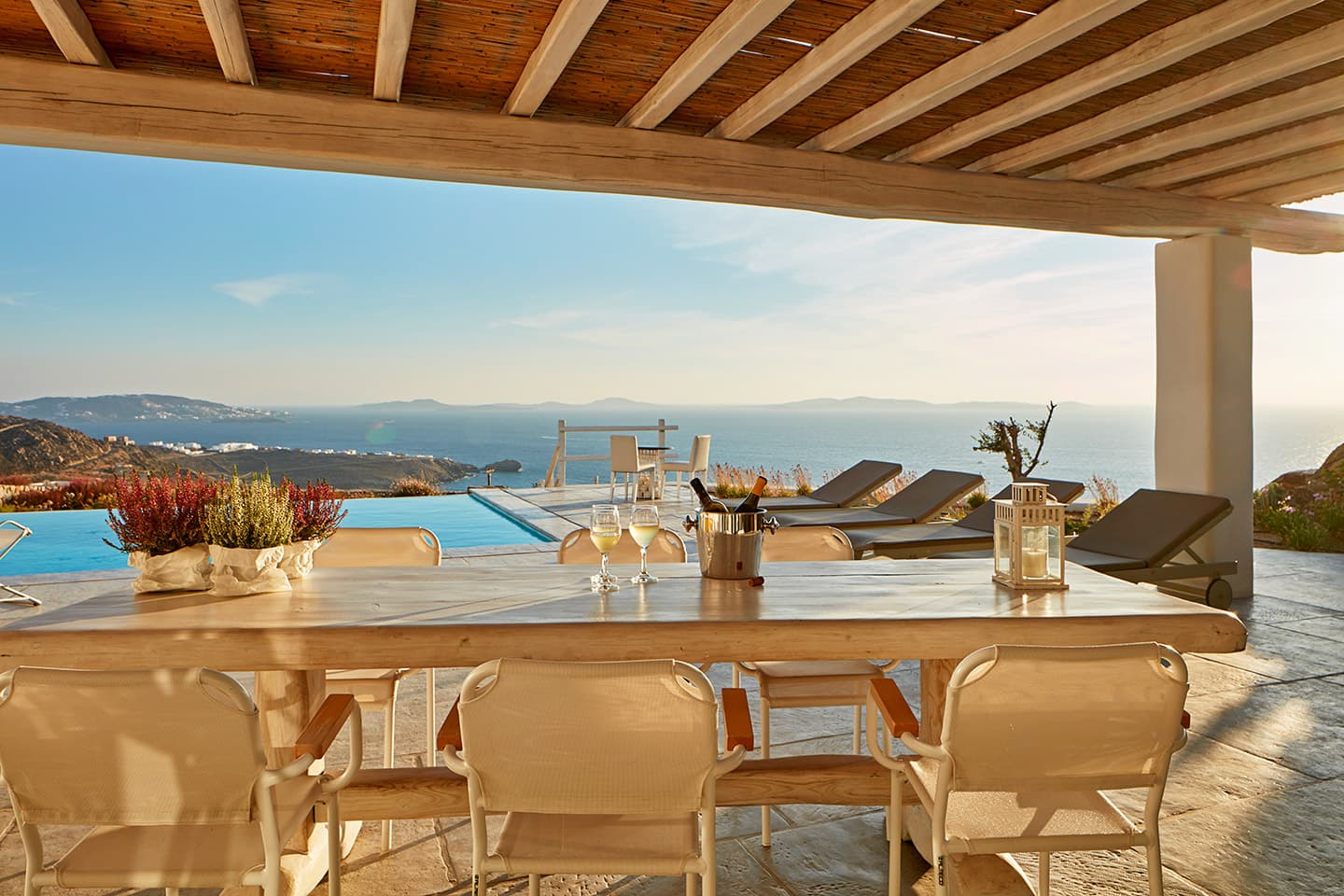 Agios Stefanos Villas
3 Luxury Villas
Sleeps 22 to 25 people
Wonderful Sunset Sea Views
Close to Mykonos Town and the beach of Agios Stefanos
Modern stylish villas each with a private pool and lovely sea views, offering excellent value for small to mid-size groups.
View Stefanos Villas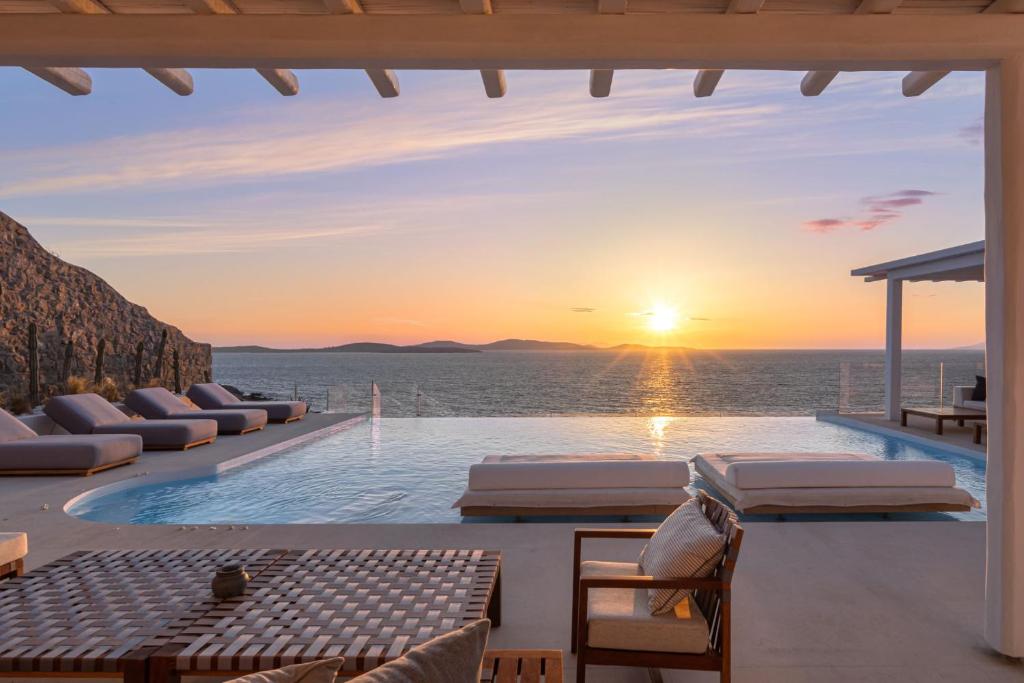 Demilos & Delos Sun
Sleeps 32 People
2 Neibouring Luxury Villas
Private Pools and large private terraces
Located in Aleomandra with Amazing Sunset Views
Vella Demilos offers 5 bedrooms for up to 12 guests and the Villa Delos Sun has 10 double bedrooms offering accommodation for 32 people.
View Delos Sun