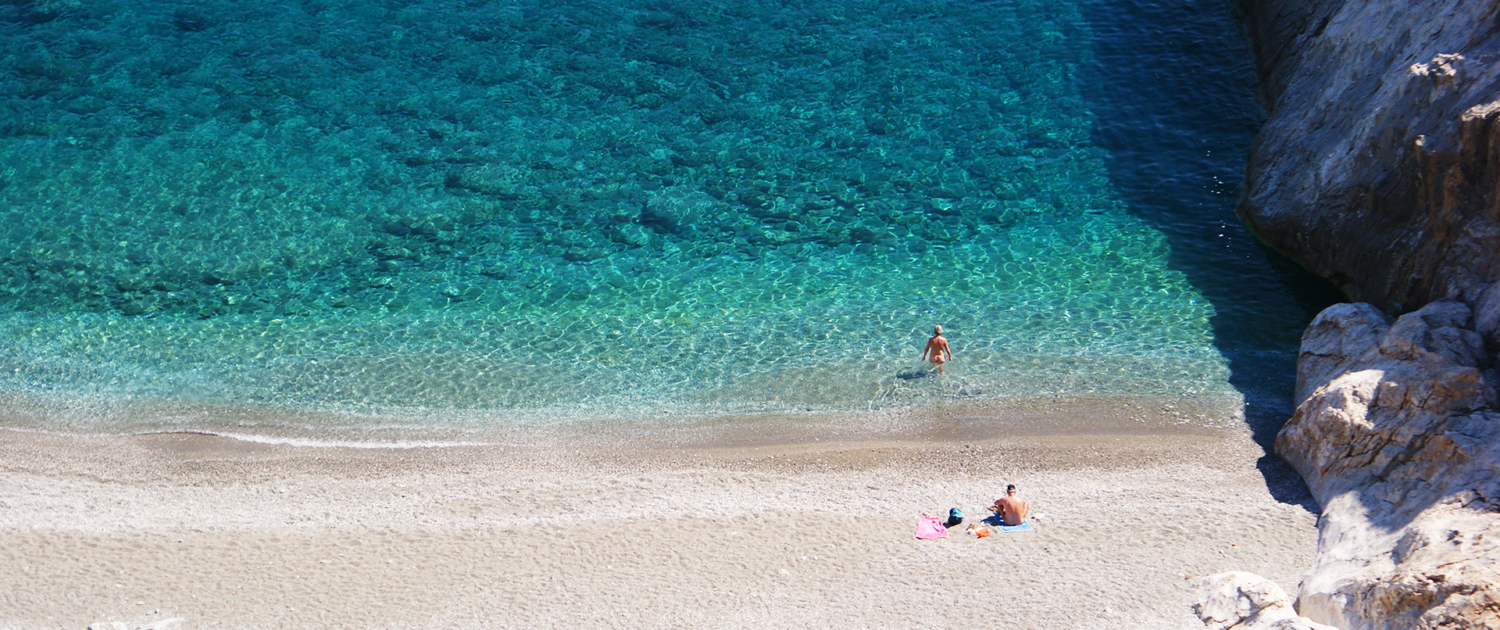 Greek Island Hopping
Posted on
January 30, 2019
Greek Island Hopping
Enjoy a few days on one of the quieter Greek islands just a short distance from vibrant Mykonos.
Which island is good for you?
If your going to Mykonos why not spend a few days or maybe longer on one of the nearby islands, which one is good for you?
All of the Cycladic islands have their similarities, but each has its own character and individuality, so take a look at these 3 islands and take your pick.
Folegandros
The island of Folegandros offers something for most visitors. Here you will find some amazing beaches with a sparkling aquamarine sea, some delightful villages, a lively town and some wonderful tavernas where you can enjoy tasty traditional Greek cuisine.  In the quieter months of May, June, and September it's easy to find quiet or even deserted beaches, enjoy walks through the countryside and explore the various small villages dotted around the island. In high summer it's busier but never feels overrun or hectic, in Folegandros life is enjoyed at a much slower pace, real island life!
Come to Folegandros to enjoy a more traditional Greek island with a good choice of accommodations including luxury villas, cozy houses, apartments, and some good quality Folegandros hotels.
Naxos
Naxos is the largest island in the Cycladic group and has some of the best beaches to be found in the whole of the Mediterranean. The main town of Naxos is always full of life and atmosphere, with a nice mix of locals and visitors alike.  The seafront promenade is pedestrianized and coffers shops, bakers, coffee shops, tavernas, and other various shops.
The west coast has many beautiful beaches including the famous Agios Prokopios, Aghia Anna and the huge sweep of beach known as Plaka. In this area, many excellent tavernas and restaurants can be found just back from the beaches, enjoy by day or early evening as the sun goes down over the island of Paros.
Inland some pretty villages can be found and explored, high mountains are popular with walkers and hiking groups, Naxos is an island of contrasts with a long summer season.
Come and enjoy a few days holiday on the beautiful island of Naxos and for sure you will return!
Antiparos
Small but very beautiful, Antiparos is getting more popular each summer, not so long ago it was a bit of a hippie hangout but now the word is out and it's becoming the place to be. The main town is compact and cute, it's really one main street with a nice selection of fashion boutiques, cafes, a number of bakeries and various taverns/restaurants.
The island has many quiet cove beaches and a number of good sandy bays for swimming and enjoying the Mediterranean sunshine. Many people head south to enjoy chilled days on Soros beach which now offers a chilled out lounge beach bar, a must place to visit when in Antiparos.
Come to Antiparos to enjoy chilled days and some fairly lively nights!