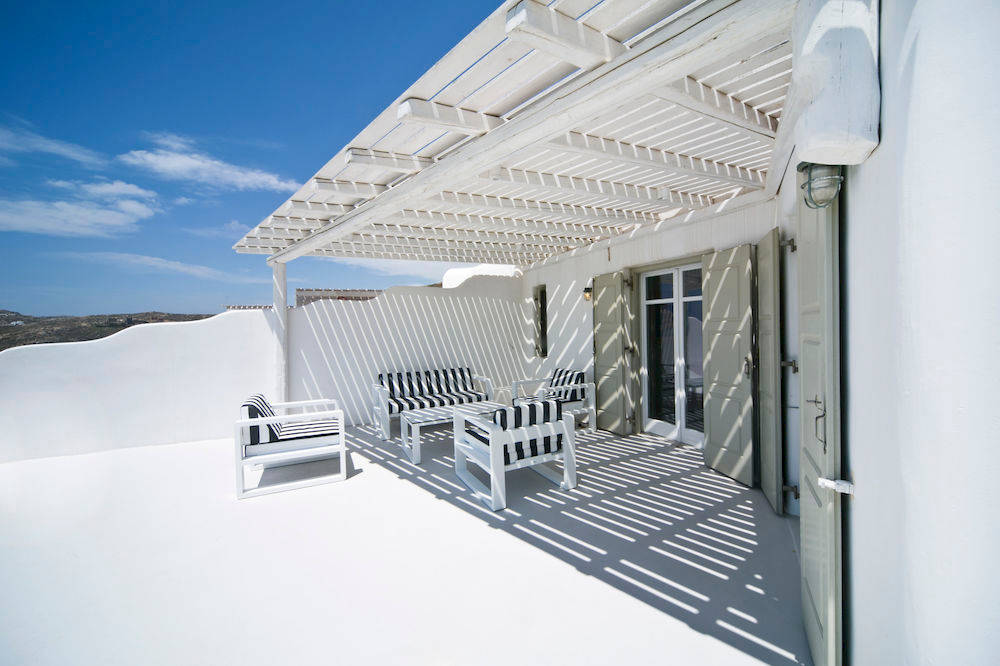 Cheap Villa Holidays Mykonos
Posted on
January 27, 2018
Cheap Villa Holidays Mykonos
Can you go to Mykonos and not break the bank?
The big question every year, are there cheap villas, cheap apartments or cheap hotels available for rent in Mykonos.
The word CHEAP does not exist on Mykonos and in high season it's difficult to find even a simple room for under 200 euro per night.
However, you can find good value and in early or late season very good value.
Everything in Mykonos is much more expensive than any other place in Greece, only Santorini can match the high accommodation prices that you will be quoted on Mykonos.
Restaurants, cafes, bars mini markets and beach restaurants also carry a higher tariff, especially some of the beach lounge bars which are beyond the regular holiday maker.
Mykonos is a beautiful holiday island, with the beautiful people and many beautiful houses for rent.
It is still possible to find a villa holiday in Mykonos that offers value, not all villas have been put in the super luxury class.
Take a look at these properties, they all offer high quality accommodation, good facilities and nice locations.
Cheap Villa Holidays Mykonos – Value Deals
August 23rd 2018
Villa Electra Village 2 bedroomed villa 6 guests £617 per person  7 nights
Inc flights from LGW, small hire car and accommodation.
August 16th 2018 2 weeks
Villa The Orient Lia – Sea view villa for 6 guests £ 1117 per person
Inc flights LGW, small car and accommodation
August 5th 2018 2 weeks
Thalassaes Villas – Quality villa for 6 guests £ 1569 per person
Inc flights LGW [via athens], small car and accommodation
August 7th 10 nights
Nama Villas – Quality villa/Suite for 4 guests £ 1270 per person
Inc flights LGW , small hire car and accommodation