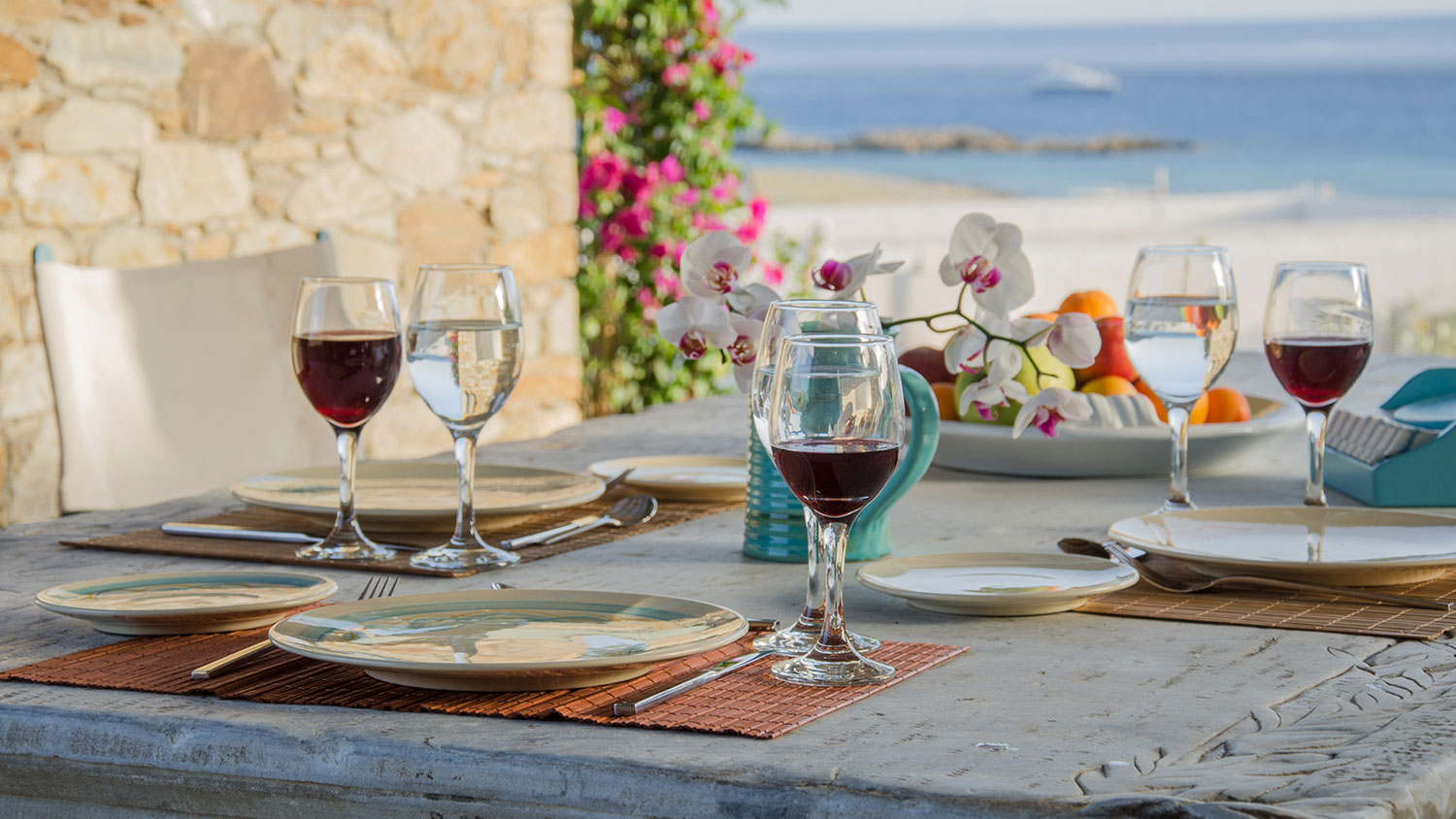 Best Family Villas Greek Islands
Posted on
December 3, 2020
Best Family Villas Greek Islands
A collection of the best villas for a family holiday in the Greek islands.
The villas are perfect for a family vacation in the Cycladic islands with excellent facilities including private swimming pools and prime locations.
The Greek Islands are a holiday paradise for families with children of all ages, with amazing beaches, delicious fresh food, and friendly hospitable people.
What more could you want?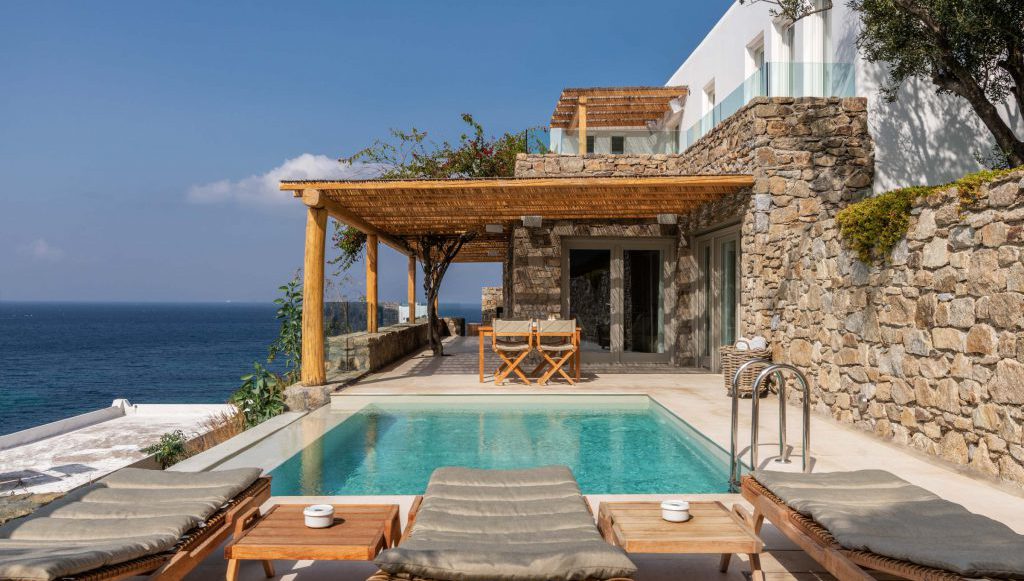 Megali Ammos Villa
Mykonos
Megali Ammos Beach
Luxury Villa | 2 bedrooms
Private Pool
Beautiful 2 bedroom villa with private pool located just a 2-minute walk to the beach and a short 15-minute stroll into Mykonos Town.
The villa has been furnished in a modern style and is perfect for a family of 4 to enjoy all that Mykonos has to offer.
View Megali Ammos Villa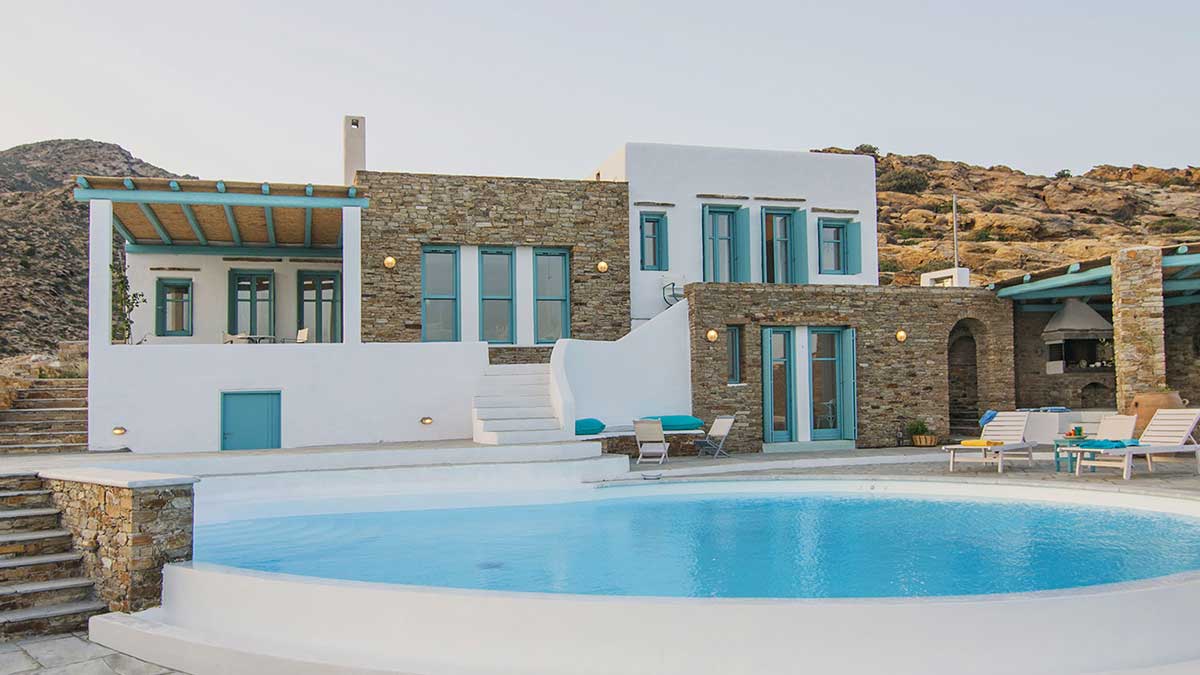 Luxury Villa Retreat
Ios
Manganari Beach
Sleeps 8 | Private Pool
Wonderful location overlooking the glorious Manganari beach located in the south of the island of Ios.
This villa can sleep up to 8 guests and offers excellent facilities including a private pool. The interior features an open plan living area and a fully equipped kitchen.
View Ios Luxury Retreat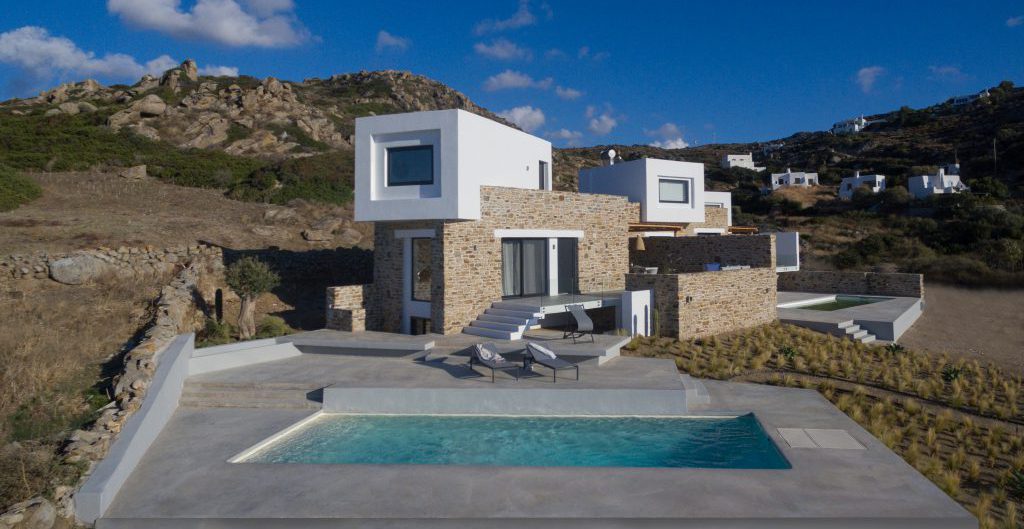 Villa Babu
Naxos
Orkos | South Plaka Beach
Luxury Villa | 3 bedrooms
Private Pool
Brand new 3 bedroom villa just 50 meters from the beautiful beaches of Orkos and Plaka.
The property offers 3 en suite bedrooms, an open plan living area, and a fully equipped kitchen.
The outside terrace is spread over a number of levels and includes a shaded dining area and private pool.
View Megali Ammos Villa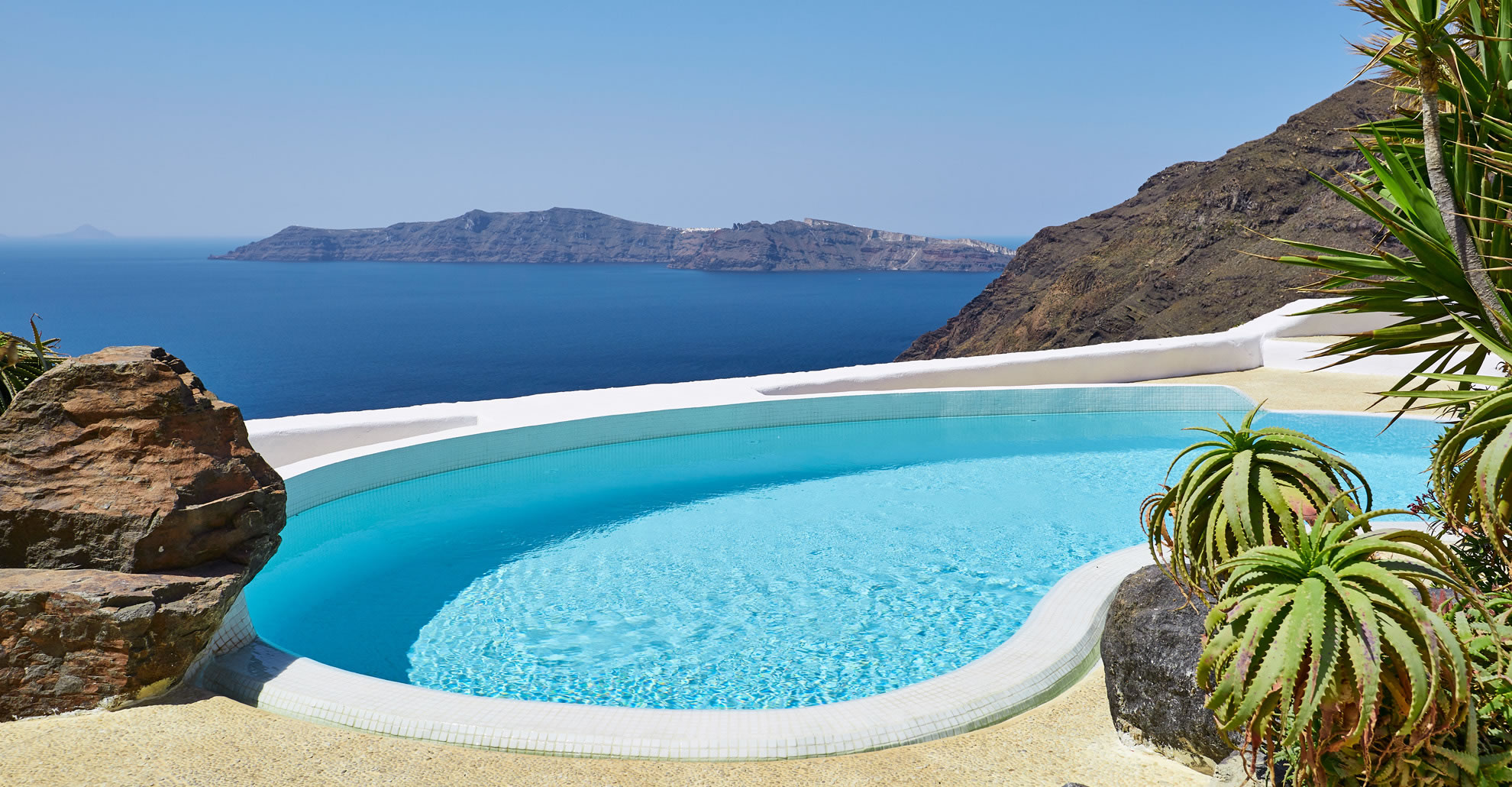 Blue Waters Villa
Santorini Caldera
Luxury Villa Near Oia
Sleeps 6 | 3 Bedrooms
Large Private Pool
Stunning location overlooking the famous Santorini Caldera, this villa offers wonderful views and a good-sized private pool.
This beautifully furnished 3 bedroom villa features a spacious living area, a fully equipped kitchen, and a large terrace with a private pool.
Blue Waters Luxury Villa is the perfect Santorini Experience with privacy and a stunning location.
View Blue Waters Villa
Aleomandra Cove
Mykonos
Elite Luxury Villa
6 bedrooms | Sleeps 12
Private Pool
New Luxury Villa in a prime location overlooking the sea and a small cove in the popular area of Aleomandra.
Offering 6 bedrooms, 7 bathrooms, a spacious living area, and a fully equipped modern kitchen.
The large outside terrace is the perfect place to relax and unwind with sun loungers, a seating area plus the beautiful infinity private swimming pool.
View Villa Aleomandra Cove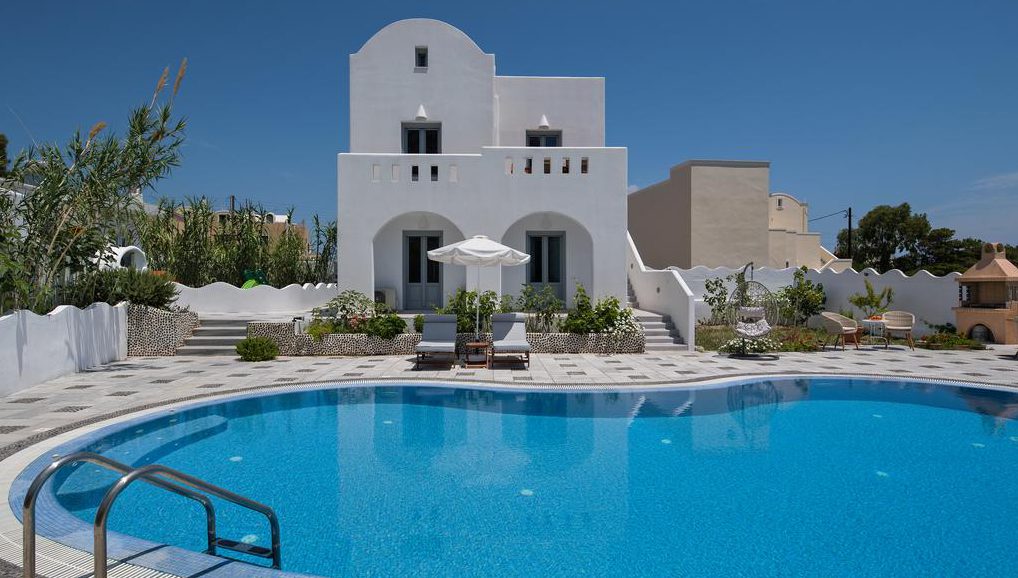 Kamari White Villas
Santorini
Kamari Beach
Sleeps 11 | 4 bedrooms
Private Pool
This villa is in fact to sister properties each with 2 bedrooms and sleeping up to of 11 guests.
The properties share a good-sized private pool and are less than 10 minutes walk to the beach.
Ideal for 2 families traveling together that require some privacy and want local amenities including cafes, shops, and tavernas on the doorstep.
View Kamari White Villas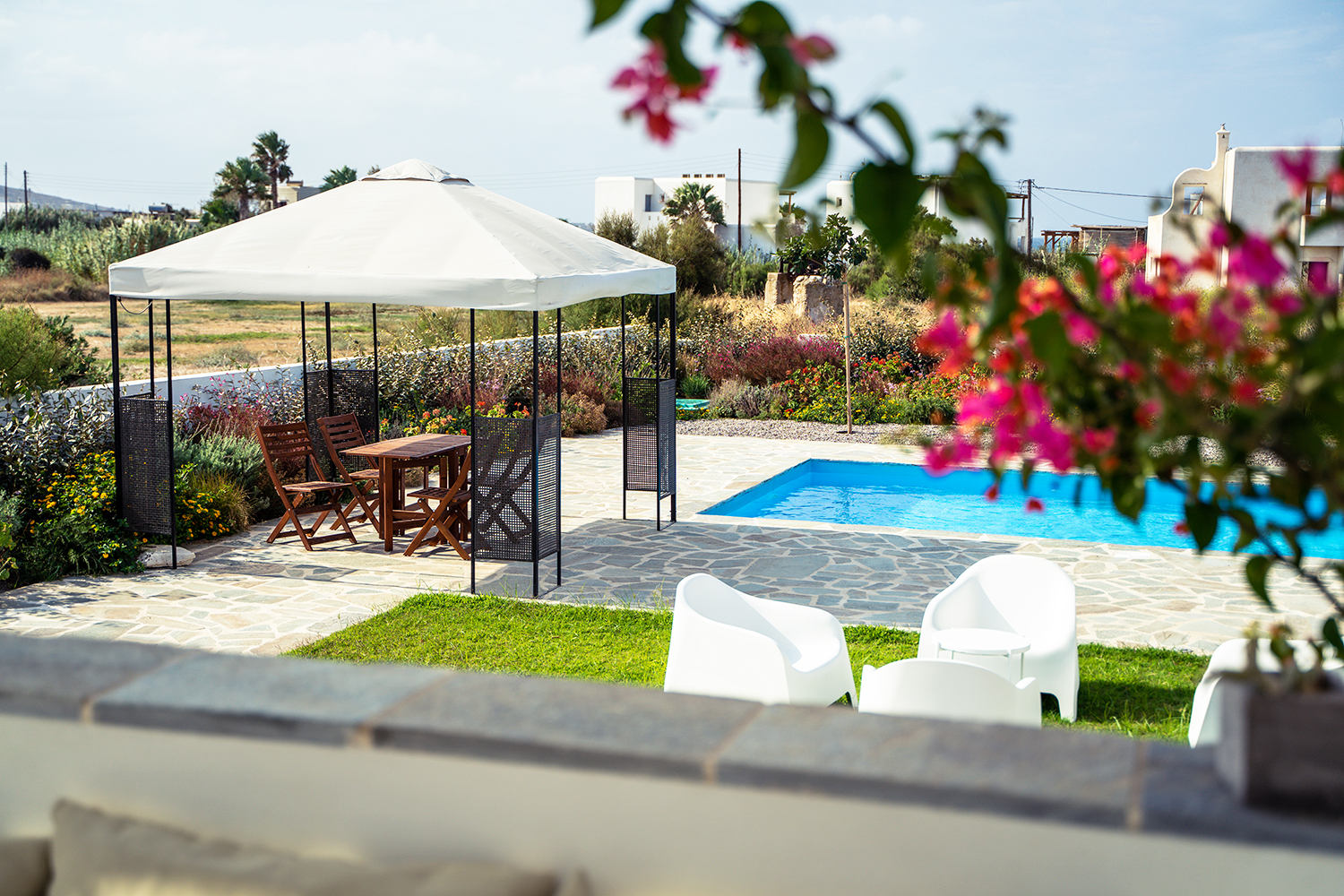 Villa Pergola
Naxos
Plaka Beach 200m
3 bedrooms | Sleeps 6
Private Pool
Lovely modern villa in a great location being just back from the beautiful Plaka Beach. Offering 3 bedrooms, spacious living accommodation, and a fully equipped modern kitchen.
Step outside to the villa's private garden with a shaded dining area, sunbeds, and a nice size private pool.
Local amenities including a mini-market, cafes, restaurants, and typical tavernas are all within easy walking distance
The bus stop to Naxos Town a few minute's walk away.
View Villa Pergola Plaka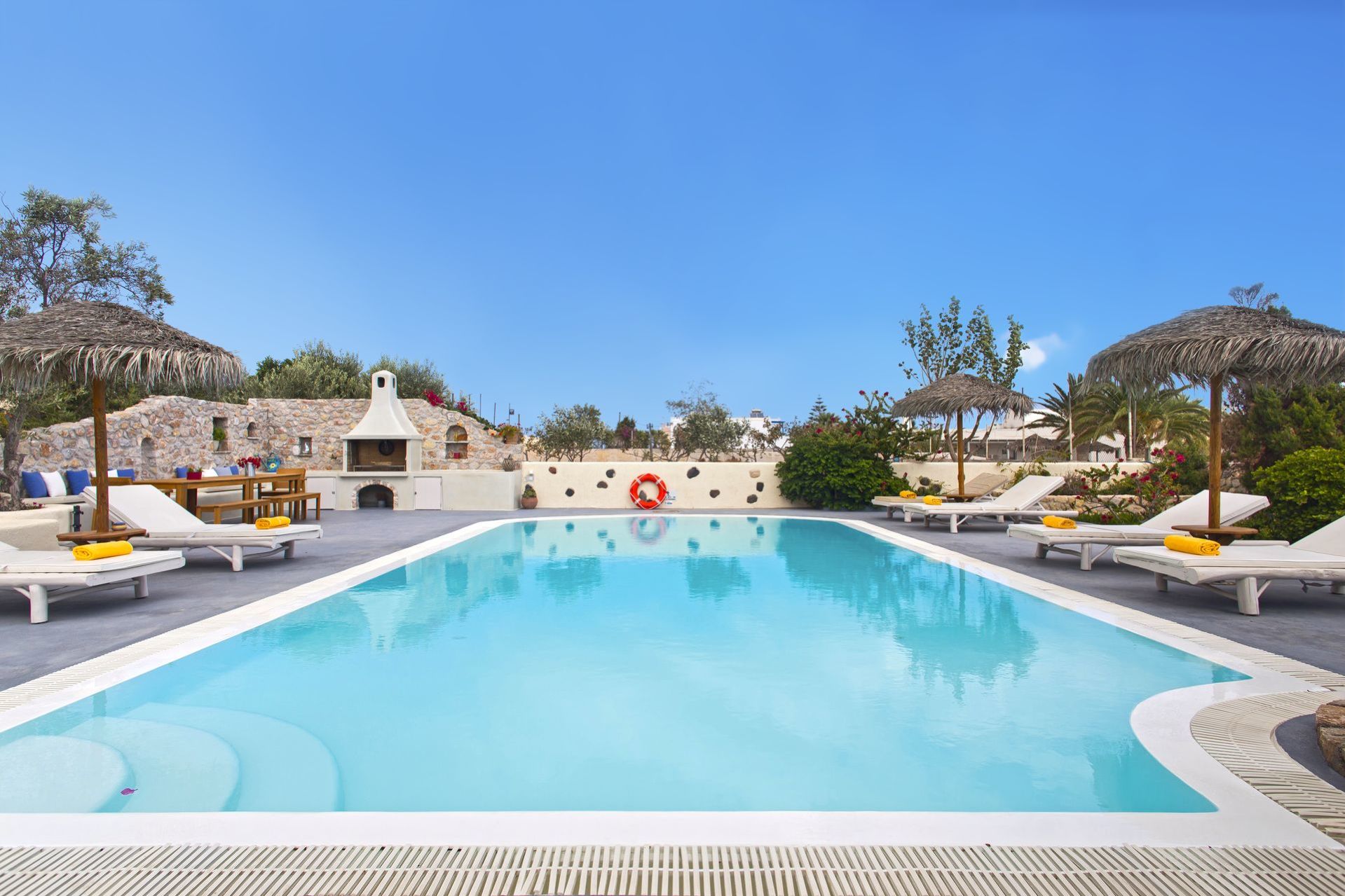 Villas Sun & Lili
Santorini
Agia Paraskevi
3 bedrooms | 2 Bedrooms
Large Private Pools
Two sister villas that can be rented independently or together for families holidaying together.
Each property features a large private pool with sun loungers and an outdoor dining area. the larger villa features 3 bedrooms and the smaller house 2 bedrooms.
Both have fully equipped kitchens.
An excellent local seaside taverna is just 5 minutes walk from the villas and Kamari is a 5-minute drive away.
View Kamari White Villas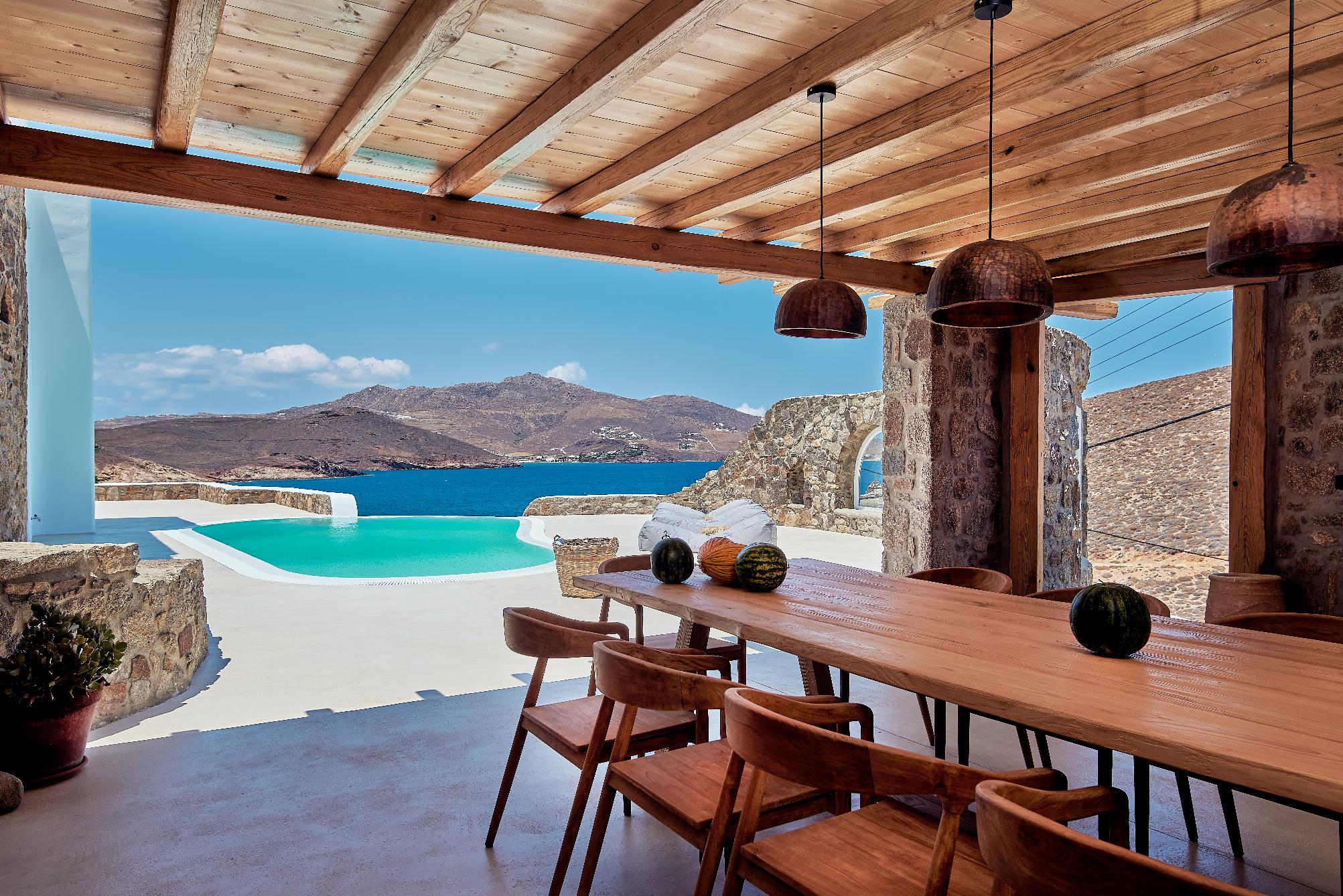 Villa Fysi Ftelia
Mykonos
Ftelia Beach
6 bedrooms | Sleeps 12
Private Pool
Luxury villa in a prime location being walking distance to Ftelia beach.
The property features 6 bedrooms with 4 in the main house and
2 guest houses with 2 further bedrooms.
Spacious private grounds with swimming pool covered dining area and various sun terraces for relaxation.
The property is ideal for 2 or 3 families traveling together.
View Villa Fysi Ftelia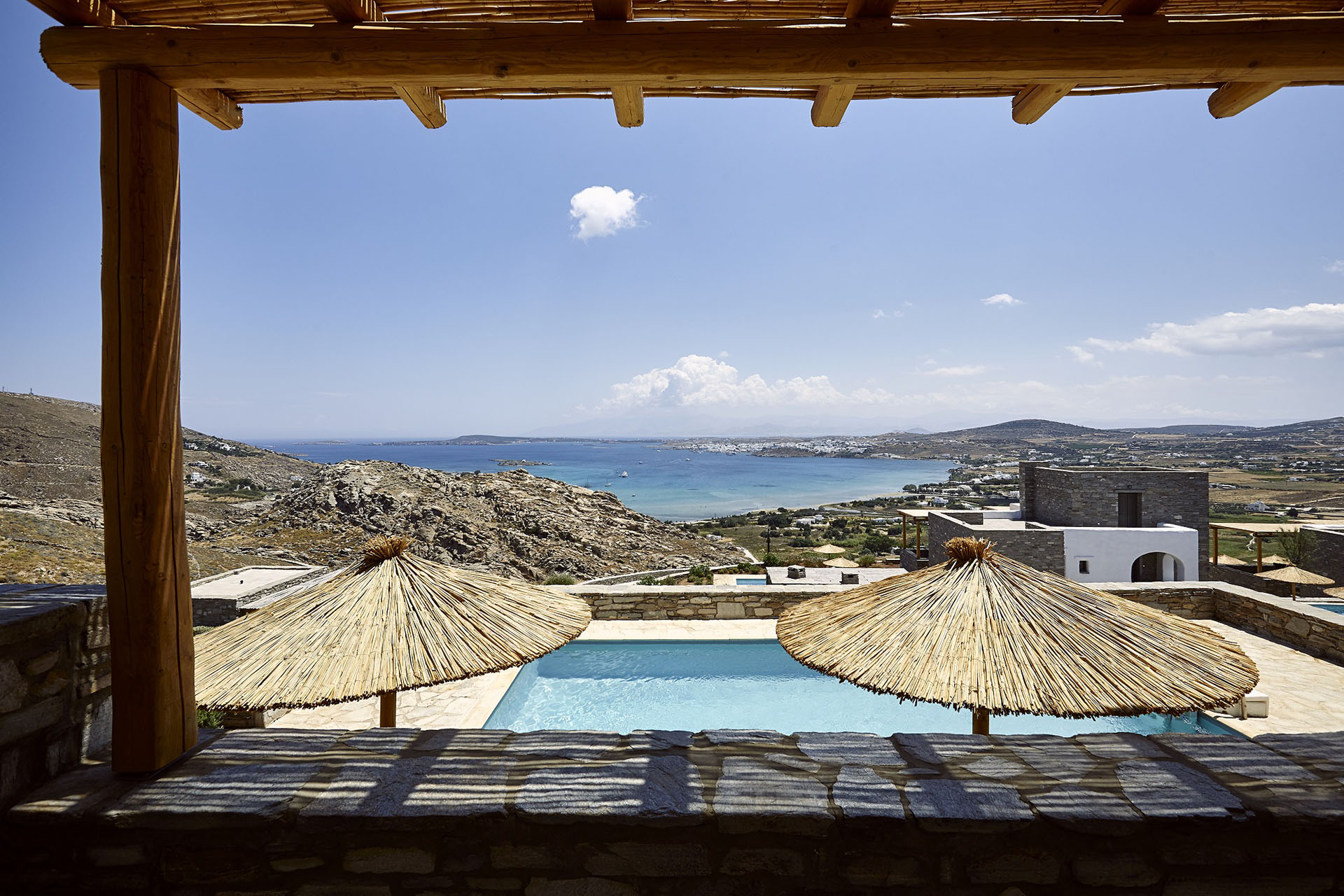 Kolympithres Villas
Paros
Above Kolympithres Beach
2 to 5 Bedrooms
Collection of 5 fully refurbished villas Located on a hillside overlooking the beautiful bay of Naousa and the beaches of Kolympithres.
These beautiful villas are built using local materials and offer a perfect setting for a dream-like holiday on the island of Paros.
Each villa features a private pool, covered terrace dining and all have lovely views of the Aegean sea.
Beautiful villas in a relaxing location.
View Kolympithres Villas